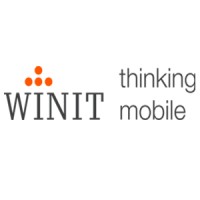 Android Developer Trainee | WINIT Software | Hyderabad
Winit Software
Posted on May 5, 2018
Job Description:
Skills: Android,Android Development,Android Testing,C C, C++

Role: Software Engineer/ Programmer,Fresher,Trainee
Company Profile:
WINIT specializes in creating Mobile Sales Force Automation Solutions. WINIT's practice is centered around 'Thinking Mobile', the process of understanding a business, it's process, people and information and creating a strategy as to how the business could benefit from Mobility.

Under the umbrella of Thinking Mobile, WINIT offers three broad services:

1. Mobile Sales Force Automation: a suite of products aimed at the Mobile field force. The suite includes Order Management, Van Sales, Store Analysis, a Real Time Dashboard that provides real time visibility of field status, and an integrated Business Intelligence Tool that allows management to slice and dice sales information to gather insights. The suite, powered by Mobility, Real time collaboration and Analytics is now used by some of the largest FMCG, Distribution companies.

2. Thinking Mobile: which involves in creating a Mobile App Strategy with long term intent, create compelling user experience and back it up with development services across all major platforms. Creating an app is not enough unless there is customer engagement and the app is used as a medium for engagement and marketing.

3. Outsourced Mobile Product Development: We work with startups and established companies to create end to end mobile solutions.

WINIT, with a team of 200+ people has been in business for 17 years with the last 5 years fully focused on Mobility. On the basis of the number of mobile solutions created and clients served - WINIT has established a leadership position across the globe.